MEET ACTRESS & MOVIE PRODUCER YUBO FERNANDEZ – LEADING LATINA 2017 | LENY
MEET OUR FIRST AMBASSADOR : ACTRESS & MOVIE PRODUCER YUBO FERNANDEZ – LEADING LATINA 2017 | LENY
Yubo Fernandez is an internationally acclaimed actress, serves as Producer and Director of cinematographic projects through the audiovisual production company OBUY films, and is a writer from The Dominican Republic.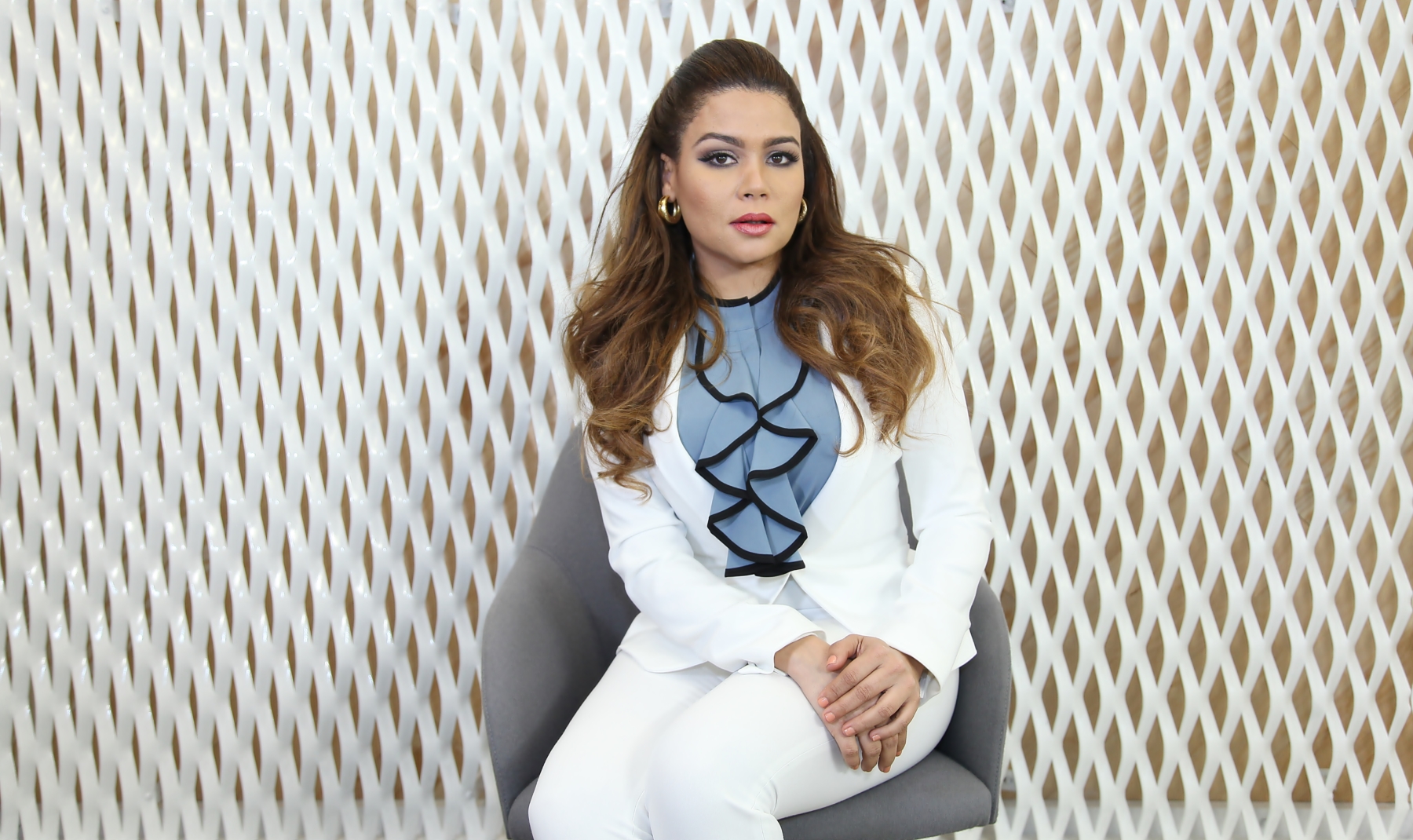 Yubo graduated from college as a publicist and worked in TV production as a host in a National Dominican channel.
Yubo Fernandez has more than 10 years of experience as an actress living in NYC. She took acting and cinematography classes at The Atlantic Film School, John Strasberg (Lee Strasberg Acting Studio), Claude Kerven (New York Film Academy) and much more…
Ms. Fernandez directed, produced, and performed the lead role in her latest film "How Do We Kill Luisa" (Como matamos a Luisa)
Yubo Fernandez / How do we Kill Luisa-awarded trailer-(English Subtitles) from OBUY FILMS on Vimeo.
The movie was awarded several times at notable Film Festivals in Toronto, Arizona, Los Angeles, Barcelona, and Cannes where she won 5 awards for Best Actress.
Being a multi-faceted woman, Fernandez is a mother of two young boys, currently works as an Editor at Cult Critic Film Magazine, is a participating judge in the Calcutta International Film Festival, serves as an Executive Member of Women in Film of Los Angeles, and is also a Designated Assessor of Cinematographic Affairs at the Dominican Consulate of NYC.
Yubo Fernandez has acted in The Manhattan Repertory, is a host of the "Sequence," a show about Latino Filmmakers in the city of New York for Emporia Entertainment, and is part of the Complete Theater with Director and coach Annie Ward.
Her extraordinary work has been recognized in New York and her native city, Santo Domingo, Dominican Republic. Ms. Fernandez produced the first calendar in her native country Dominican Republic that reunited 12 Dominican actresses to help collect funds for the Cancer Awareness Foundation. 
She also assists the Rosa Duarte School in Santo Domingo whose mission is to serve orphaned girls between the ages of 6 to 15 by providing them with shelter and an education. Ms. Fernandez helps these young girls who live in extreme poverty or in social risk conditions by encouraging them with her own life story and supplying some of the more important basic needs which help the Rosa Duarte School maintain their good cause. Coming from a humble family, she speaks to these girls about the importance of good values and getting an education.
This cinematographer is producing a workshop called "Anyone Can Make a Movie, the Making of How Do We Kill Luisa." This workshop is about the process of making a film where Ms. Fernandez will lead the students through the phases of making her awarded movie and letting them develop their creativity while teaching them the phases of filmmaking.
Just recently she was invited to attend this year's Cannes Film Festival, presenting two of her projects, Como Matamos a Luisa and Stigma (which deals with the social stigmas that women face these days) to Distributors and producers in the Marche du Film festival and as part of the RD delegation By DGcine.
The actress was one of the few emerging Latina producers at the majestic red carpet looking elegant, fresh and simple, dressed by designer Melkis Diaz with accessories by Francisco Escobar.

The Dominican beauty was also invited to a photo section in Cannes Beach By Photographer Frances George Al showing her Caribbean attributes on the French Riviera.
A big thank-you to our team who supported us behind the scenes | Leading Latinas 2017!
To connect with Yubo Fernandez visit this links: YUBO WIKIPEDIA  YUBO IMDB
YUBO OFICIAL PAGE CALCUTA INT CULT FILM FESTIVALCULT   CRITIC FILM MAGAZINE
OBUY FILMS FACEBOOK OBUY FILMS VIMEO LENY