Paving The Way For Latinas in Software Engineering With Catalina Laverde
Catalina Laverde is a 27-year-old Senior Software Engineer at Spotify. Originally from Bogotá, Colombia, Catalina moved to the United States in 2010 in pursuit of the American dream. 
Before transitioning into a career in software engineering, Catalina's biggest role model has always been her mother whom has helped shape her journey. Observing her mother relentlessly working everyday of the week, this Leading Latina learned the value of hard work, education, and discipline at a young age. "This has shaped almost every aspect of my life. I don't come from the traditional tech background… one month before my high school graduation I decided to pursue engineering out of the blue," said Catalina. She enjoys discussing her story to create awareness for women in technology. 
I tell my story quite often to let women and minorities know that you don't need to be playing with computers your entire life to have a successful career in technology.
Upon completion of her Computer Science degree at Rutgers University, Catalina joined Spotify in New York City as one of their first female Software Engineers in the U.S. Catalina walked into her first engineering job with a feeling of loneliness when she noticed the lack of representation in her work place. As a recent college graduate, everyone else around her had at least 5 years of experience. Although the realization of being the only girl and Latina on the team accumulated overtime, it still felt isolating for Catalina. "I overcame the challenge by first learning to be comfortable being uncomfortable, seeing it as an opportunity instead of a disadvantage and by creating a community for my culture the moment I had the chance," stated Catalina. This Leading Latina was able to accept her feelings of reclusion, and found a way to open the doors for many other Latinos to feel represented as well. 
Catalina Laverde learned how to speak up for herself when she had noticed other Latinas experiencing the same levels of lack of representation, stating, "I started attending women in tech events and I realized I wasn't alone in this. That's the power of storytelling, that is why it is important to share our stories." 
During her tenure, she has worked on designing, building and scaling the ad platform infrastructure, project managed Spotify's General Data Protection Regulation (GDPR) compliance efforts to protect listeners' personal data and helped build marketing systems that power Spotify's user conversion. Her most recent efforts include improving the recommendation experience on the Home screen of the Spotify app and consolidating its delivery for both free and premium users. 
Alongside her engineering endeavors, she pioneered Spotify's Latinx Employee Resource Group, looking to create a sense of belonging within the company. Through external events and diverse conferences, Catalina is helping to ensure a more inclusive recruiting pipeline in the field. It was Catalina's passion for diversity, inclusion, and empowering women that prompted her to pioneer Spotify's first Employee Resource Groups ("ERG") in 2015, creating a safe space for discussion and a sense of belonging among underrepresented minorities in the tech industry. The ERG initiative was adopted companywide and she currently co-leads Spotify's Latinx ERG with over 100 members worldwide. 
There have been many great accomplishments with the Latinx ERG Initiative. One of Catalina's biggest wins was ensuring that every Latinx hire develops a sense of belonging in the company. She's proud and delighted of the infrastructure everyone has in place to make sure no latinx newcomer feels that lack of belonging similar to her experience in the beginning of her career. "This all wouldn't be possible without our ERG and incredibly engaged community," said Catalina. 
As a response to the United States' political climate, Catalina also co-founded Civic Action Network in 2017, a nonpartisan civic engagement platform looking to bridge the gap between Congress and constituents. CAN, which is fully available in Spanish in addition to English, summarizes federal legislation, allows users to vote and contacts elected officials on their behalf. CAN currently calls 96% of Congressional offices in all 50 states.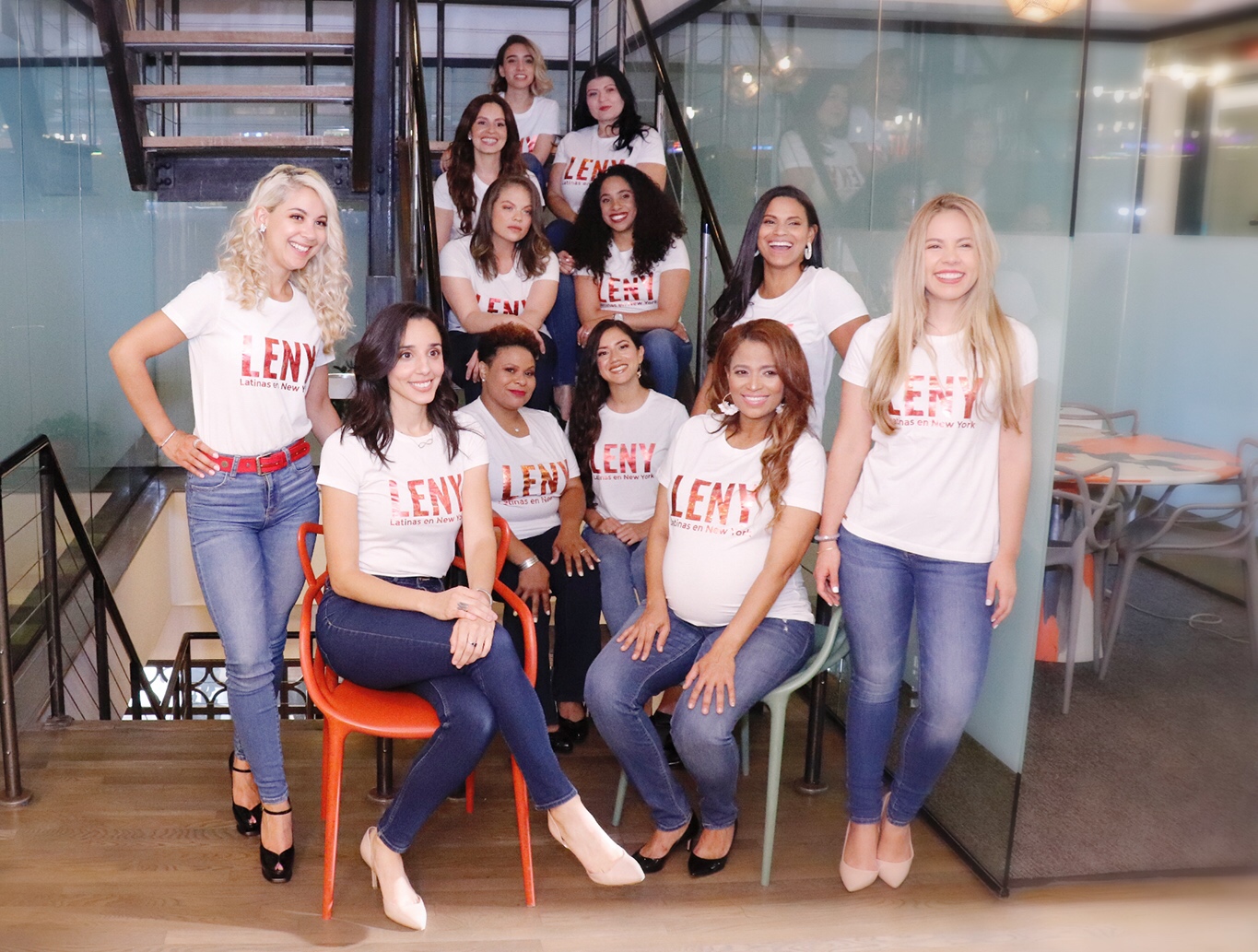 This year as a Leading Latina of 2019, Catalina discusses the importance of female empowerment as we continue to support our latin community and make an impact. "Female empowerment is about removing societal constraints placed on women and allowing them to pursue their own individual dreams on equal ground," explained Catalina. By sharing our bicultural experiences with other Latinos, we continue to empower others to do the same. 
Sharing our experiences is really the only way to generate inclusiveness, open hearts, and expand minds.
Catalina's advice for Latinas aspiring to become leading women in technology is to absolutely make your path in the field! There is a place for everyone in software engineering. "Pursuing engineering as a Latina has given me more than problems to solve, it has filled me with pride and a new sense of social responsibility towards my gender and my community," said Catalina. Being bilingual as well as bicultural has helped this leading latina embrace who she is in ways she would have never expected. As an immigrant, she has spent a great deal of time trying to bridge the gap between her two cultures, Colombia's commitment towards family and community, and the United States' individual, ambitious mindset. "I've realized that wearing my heritage as a badge of honor serves a higher purpose. Consider joining the movement and let's pave the road for future latinas in tech," expressed Catalina. 
When Catalina isn't hard at work, she enjoys traveling which keeps her centered and humble when engaging with different cultures. Catalina also enjoys exercising to energize her days, and reading Psychology books. Dancing keeps her connected to her culture which fills her heart with joy.
Connect with by  Catalina   
Instagram: @catalinaonpoint
Facebook: Facebook.com/catalinaonpoint
Twitter: @Catalinaonpoint