LENY TAKES OVER GOOGLE IN NYC FOR LEADING LATINAS 2017 PHOTOSHOOT
LENY TAKES OVER GOOGLE IN NYC FOR THE LEADING LATINAS 2017 PHOTOSHOOT By: Nicole M. Lynch
LENY, a community platform designed to motivate, connect, grow and help prosper Latinas in business, career professionals, and entrepreneurship, held it's 2017 Leading Latinas photoshoot at Google's Headquarters in NYC, choosing twelve successful women ready to represent, and inspire the Latin community.
This year's photoshoot, planned by Founder of LENY, Fanny Mairena, commenced with all women sharing the stories of their flourishing and challenging careers. Collaborating on a prosperous photo-op, there was a sense of unity and empowerment amongst everyone involved.
Joselyn Martinez, an actress and creative entrepreneur living in NYC, expressed her joy for working with Latinas en NY. "I feel an immense amount of gratitude for taking part in an organization that is aligned with my values, and my mission to empower Latinas. To pursue my creative entrepreneurship, I find that I am easily needing other passionate Latinas in the entrepreneurship field."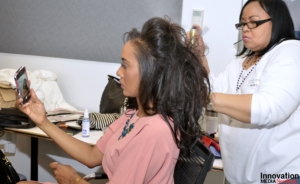 Several of the other women also shared how they felt participating in this year's photoshoot. "I feel honored to be part of a group of empowering women… LENY is all about investing in women and connecting them," stated Wendy Tiburcio, an expert in Brand Marketing and Corporate Communications.
LENY's founder, Fanny Mairena, discussed the importance of going digital in the world of business. "A lot of small businesses do not have access to this kind of exposure. LENY has established an ambassadors program which comes with a yearly photoshoot set up to have every successful Latina's story published on our website, and promoted on all social media platforms." this initiative utilizes the technology necessary to promote these women's businesses and most importantly, their stories. "We create exposure so they become more visible in the digital world. LENY can offer all of this," expressed Mairena.
When asked about the significance of having a photoshoot which highlights the success of all these women's hard work, Mairena explained exactly what makes this project so worthwhile. "It creates unity for women to get together and to connect on a very professional level. Everyone helps each other within the LENY community," she said.
The 12 women chosen for this exciting photoshoot, now have the chance to tell their stories which will be promoted on all LENY's social media platforms, including the website. This innovative project will lead up to an exclusive event (yet to be announced) sponsored by Google.
LENY's first ambassador to take the stage is Yubo Fernandez, a self-made director, producer, writer and actress from Dominican Republic. You can find her story here, on latinasenny.com.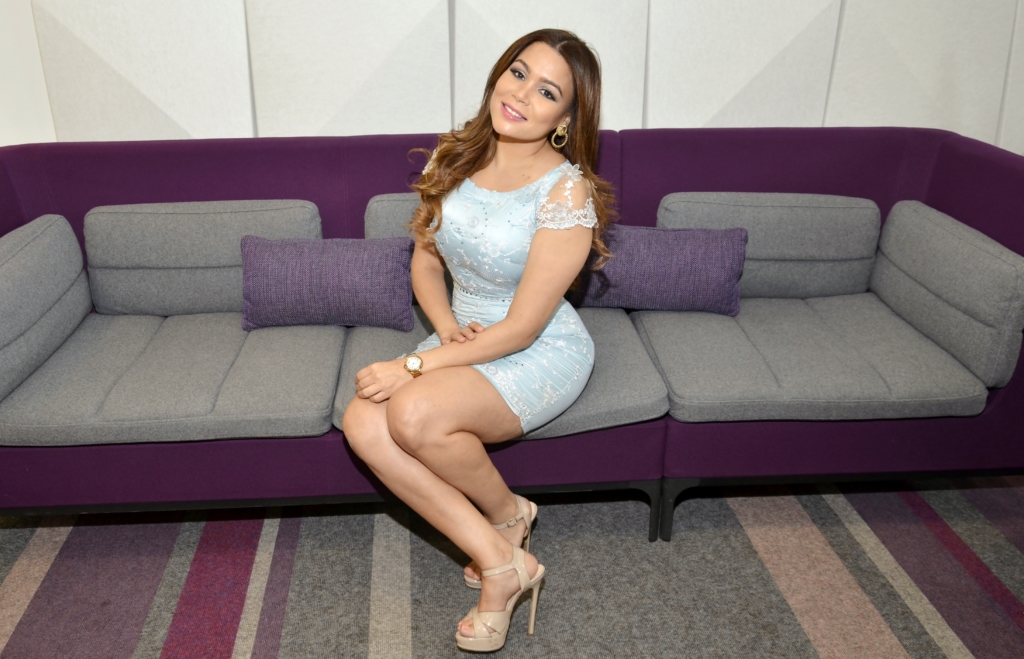 PHOTOGRAPHY AND VIDEO BY Ivan Morales – Innovation MEDIA New YORK – LENY,
Our production team!
Fanny Mairena – Direction (LENY)
Ivan Morales –  Photographer on charge
Rafael Sanchez – Photographer
Felipe Tehuitzil – Photographer Behind the scenes
Angie Montes – Image Consultant
Juliana Montenegro – Makeup and behind the scenes
Angie R Newlook – Fashion Styles
Ruben Prometheus – Interviews + Video MAKEUP, HAIR STYLIST, Wardrobe AND CLOTHING DESIGNS: coordinator LENY Founder | Client Relations Director | Fanny Mairena
Project Director | Ruben Martis
LENY Blog Editor | Nicole LyncCoordinator | Angie Reyn
Clothing designs by | Cenia New York
Hair Stylist | Andrea Vasquez (FABHAIREX)
Makeup by Jay Romero Salon (Carolina Carrero | Andrea Villa )
Makeup Assistants Mariela Baez | Loriette Fondeur | Iesha Hassan                                       THANKS TO Google NYC for support