Meryland Cuevas is NO ordinary woman. She is an award winning Latina Influencer, Content Creator, Certified Life Coach and much more | Leading Latina 2017
Meryland Cuevas-Canela
Award Winning Latina Influencer, Content Creator, Certified Life Coach, Speaker, Author & Social Activist.
Meet Meryland Cuevas, The Fear Crusher and BS Slayer, is an International Motivational Speaker, Certified Life and Assertiveness Coach, award-winning Latina content creator,  Social Media Influencer and advocate for Equality, who has been creating positive and life-changing impact in the lives of thousands of people who follow her daily interactions in Social Media, on her workshops and teleseminars as well as through her Life Coaching programs.
Meryland is passionate about helping others transform their lives and become the best version of themselves.  She likes to call herself, The Fear Crusher, as she believes fear is one of our biggest setbacks and conquering it is key to move our lives forward. She is a passionate storyteller who uses her own life experiences of overcoming low self-esteem, depression, co-dependency, financial struggles, and her successful transformation to help, inspire and motivate others to keep moving forward. Meryland seeks to encourage others to believe and follow their dreams, regain the control of their own lives, love themselves, face their fears and own their word.
Through her candid, honest and even humorous style, she is able to connect with the audience deeply and meaningfully. She believes we can all become a better version of ourselves. When we start believing in ourselves and taking action, we can move forward from "feeling stuck," to where we want and deserve to be in life.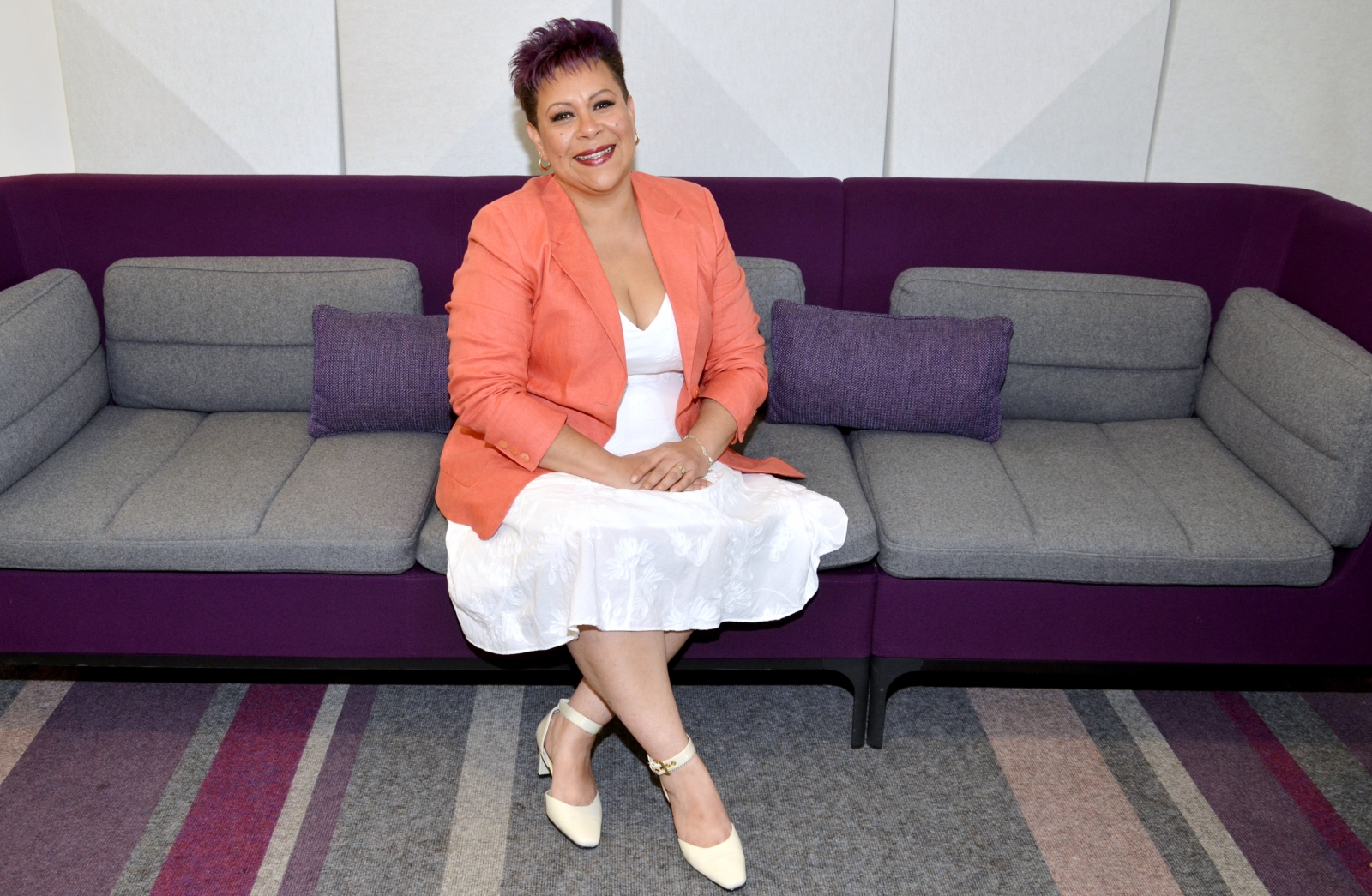 She is the CEO and Founder at Meryland Cuevas International and the blog Otros $20 Pesos. Meryland speaks English and Spanish fluently lives in New Jersey and is a mom to 12 yr. old Joe.
Meryland is often featured on national and international media, sharing her expertise about how to embrace one's true greatness, motivation, advocacy, and empowerment.
Find more and connect with Meryland Cuevas: coachmeryland Otros 20 Pesos Instagram: @otros20pesos Twitter: otros20pesos
---
A big thank-you to our team who supported us behind the scenes | Leading Latinas 2017!