Dominican born TV host and actress Yaneli Sosa | Leading Latina 2017
Yaneli Sosa is an actress, model, and TV host who has always had a passion for television. Being chosen to speak at cultural events at an early age ignited her interest in the television medium. Upon getting an education and graduating from college, Ms. Sosa remained consistently focused on her path towards a career in media. She achieved stellar performances in modeling, television, and hosted many festivals throughout the Dominican Republic including, most recently, in the United States.
In 2012, Yaneli made the biggest decision of her life by moving to New York and leaving a lasting impression in American Media. After establishing herself in the capital of the world, Ms. Sosa instantly became co-host for the New York-based television show "Aqui tv Show," which was transmitted throughout the Super Canal Caribe channel. Yaneli participated in many Mundo Fox shows, including Univision's morning television show "Despierta America," in addition to hosting festivals throughout NJ and NY.
Ms. Sosa owns a non-profit organization which serves to help children from the Dominican Republic by carrying out their educational activities and the delivery of toys. She's also participated in the international "Miss Dominican Republic Earth" 2006 contest where she became the third finalist. Aside from having extensive experience in the modeling field, Sosa had the opportunity to conduct and manage a live show called, "Live your Sexuality."
Sosa has become part of many TV shows in the Dominican Republic like, "Leila Controversial," an online educational TV show sponsored by the D.R. government. In 2010, Sosa performed in "Who Killed the Passion?" at the Dominican National Theatre. Upon arriving in the United States, Sosa took part in several television talk shows such as "El Cafecito" and "La Hora" transmitted by Mundofox (recently changed to MundoMax).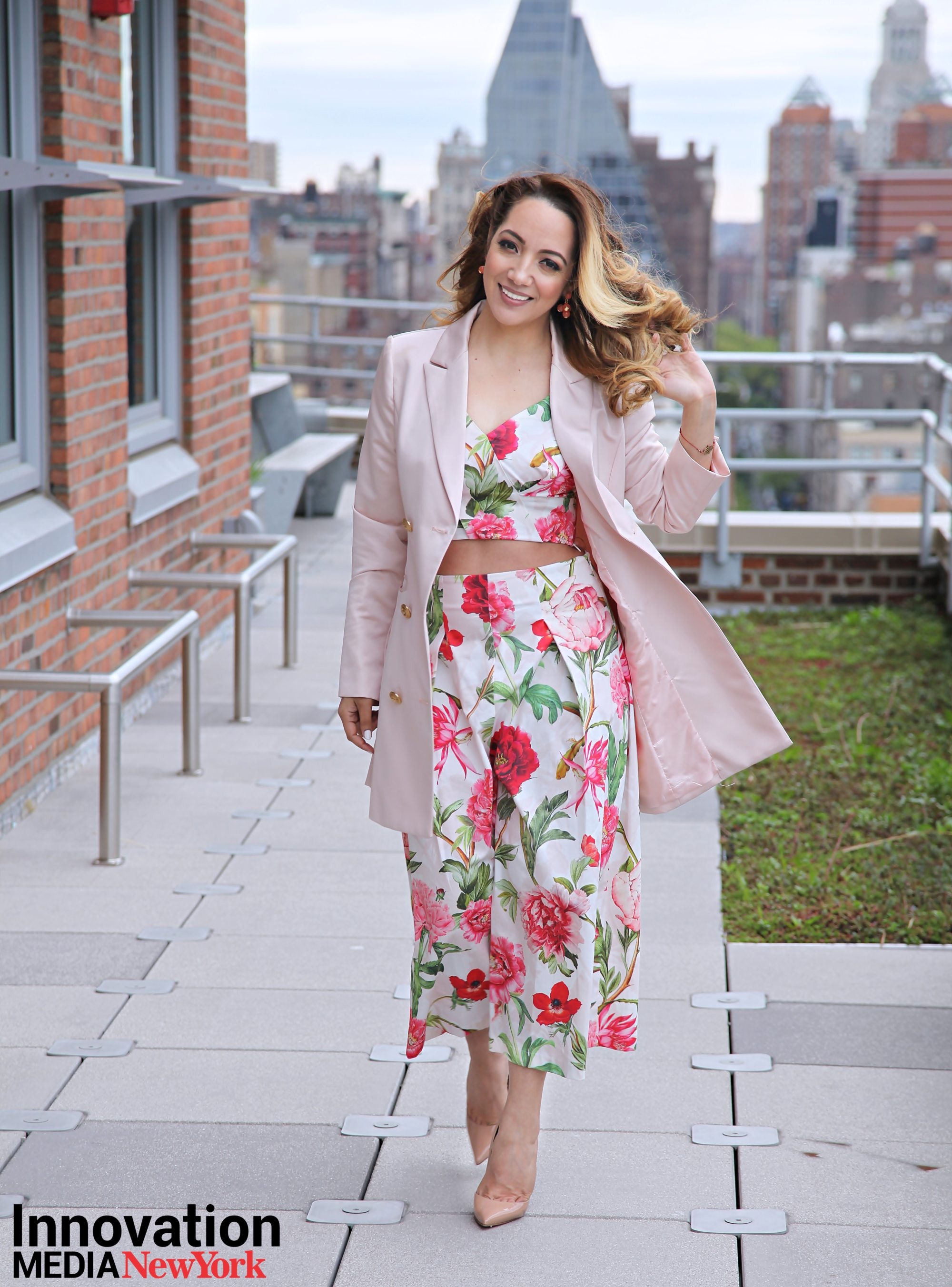 After quickly achieving her "American Dream," she discovered a passion for inspiring and supporting Latinas by encouraging them to believe in themselves. "Si se puede," (yes, it can be done) is Yaneli Sosa's motto.
I am confident that all Latinas have that capability and I am willing to make it a mission to empower them to achieve their dreams the way that I have achieved mine, said Yaneli.
Yaneli Sosa currently co-hosts "A Otro Nivel" with Edward Laventure, – an entertainment program transmitted by Telemundo 47.  Co-host Radio "La Hora Del Conductor Mega 97.9 and TV host Al Ritmo De LA Noche -TeleMicro International and is a radio announcer for "Busqueda 13" by Rumba FM. In 2015, Yaneli Received "La Prensa NY" award for her outstanding work.
Connect with Yaneli Sosa Via FB 
and Instagram https://www.instagram.com
Thanks to Our sponsors & supporters:
Hair by: Andrea Vasquez | Instagram: @Fabhairex