Determined, Creative, Witty | Joselyn Martinez | Latinas en New York
As a Political Science and Latin American studies/ Pre-Law major at NYU, Joselyn was on the fast track towards a career in cliché central, ignoring her true passion for the arts, but didn't give her artistic passions a chance without a battle. Joselyn wanted to make a difference in the world but had to overcome some hurdles to realize her purpose.

After some soul-searching in college, Joselyn gave her dream a shot and hasn't looked back. This amazing journey towards self-actualization has gifted her with a thriving career as a working actress, as well as a new business teaching other women how to design a life that fulfills their deepest desires.  Lifestyle design is more than just building a business you love. It's about creating a life that gives you the courage, freedom, and inspiration to be who you are, without apology; because that is where the joie de vivre comes in.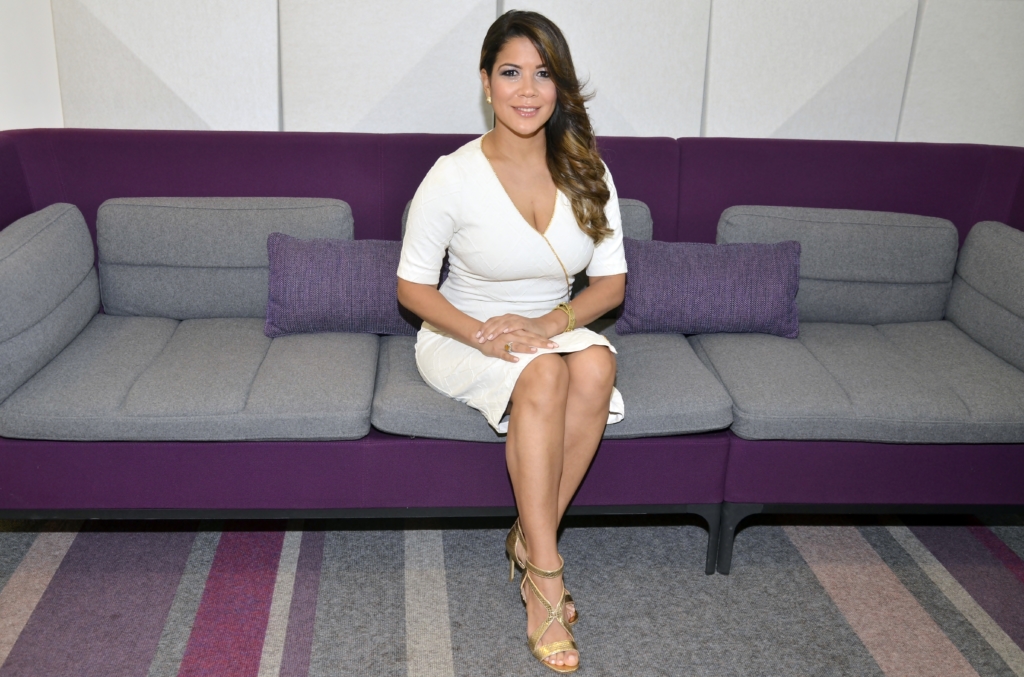 As an actor, Joselyn knows that once the show is on, there is no other moment. Often saying,"life is not a dress rehearsal." Joselyn encourages people not to wait for everything to be perfect; the show must go on. Through her entertainment and humor, she helps people feel empowered and realize how much they could do now, even in small and big ways, to feel more fulfilled and free. She offers a fresh perspective through which anything is doable, including dissolving the gripping fear that holds so many people hostage from living their dream. She adopted the following book title as a mantra: "Feel the fear and do it anyway." Now she shares that mindset with others, the simplicity of living that mantra daily.
Joselyn also believes that what happens to us does not define our future. "We are not our loss or our lack of this or that. We can be highly influenced by it, but we deserve to have our dreams come true." Joselyn is a beautiful example of overcoming adversity and achieving her dreams. Her mission is to inspire and motivate others to not give up on their dreams, even if it means taking baby steps to accomplishing them.
It was through this unwavering desire and tenacity that she was able to locate the man who murdered her father. Police had closed the case believing the suspect was incarcerated outside of the United States. When Joselyn realized the power of global communication through the internet, she started investigating through Google to search for the name of her dad's murderer. This led her to background checks and Joselyn, whom never gave up, found this man living in Miami. Upon finding him, she reported this man to the police and finally leading to his arrest. This challenging accomplishment led to justice and offered Joselyn the freedom to move forward fully in her life in a way that both she and her father can be proud. When asked how she was able to locate the murderer she shrugs and says, "Google!"
Joselyn believes we are only one Google search away from finding everything we need and loves the amazing tools technology offers to our generation.
As a firm believer in the power of education, Joselyn is committed to supporting women's issues. When her all-girl school high school alma mater announced its closing in 2014, Joselyn took part in a robust awareness and fundraising campaign in collaboration with other alumnae who were committed to saving the school or helping young ladies transition to other schools.  This experience forged new friendships and strengthened bonds among the all-female alumnae, who through the power of social media and traditional fundraising, were able to raise over $60,000 in a matter of days, which helped students successfully transition to new schools.
Joselyn engages in a multitude of mindfulness practices, from practicing Krav Maga, Bikram Yoga, and meditations to New York City people-watching, Middle Eastern Dancing & delighting in chocolate.
You can learn more about Joselyn's acting career here. Discover more about Joselyn, as well as find inspiration, motivation, entertainment and funny shares (such as her cab and slow walkers of NYC stories) here.
Connect with Joselyn Martinez Via FB   &  Instagram https://www.instagram.com
Thanks to Our sponsors & supporters:
Hair by: Andrea Vasquez | Instagram: @Fabhairex