Helping Others Live Their Best Lives Through Transformational Guidance and Inspiration with Cindy Bautista-Thomas
Cindy Bautista-Thomas is an innovative visionary committed to helping others tap into their hidden potential, discover their God given gifts, and help them take inspired action towards creating the life they've always envisioned.  A licensed clinical social worker, PhD candidate in Urban Education, and a master facilitator in personal and professional development, Cindy is enthusiastic about connecting with people and supporting them in their transformation process to live their best lives.
Before becoming a licensed clinical social worker, Cindy was inspired by her own mother's determined and entrepreneurial attitude. "She raised five children in the projects of the Bronx… she did not allow her circumstances to define her and her children," stated Cindy. Her mother encouraged them and was a provider, making sure her children had fun while also giving them a private school education. 
My mom significantly augmented the family income by being an entrepreneur herself, selling clothes and linen from my brother's bedroom. That side hustle helped pay tuition, buy what we need as well as help support family in the Dominican Republic.
At the start of her career, one of the many challenges Cindy faced as a social worker was her age. Being the youngest in her class and job resulted in feelings of discrimination from her colleagues. "People felt I didn't belong there or did not know enough to be there… I overcame that fear with confidence and demonstrating that through my craft," expressed Cindy. She worked hard by being helpful to those who even doubted her skillset. Cindy Bautista-Thomas' determination is what showed her colleagues she was adept at being a successful social worker. As an entrepreneur, there is always that lingering fear of not spending enough time with her family. Cindy does her best to tend to the many roles that she has, although she admits it can be a bit of a struggle. Planning and executing everything in her schedule helps her manage her time and overcome the struggle she faces as a business woman as well. 
In her current role as Associate Director of Field Education at the Columbia University School of Social Work she uses her teaching and leadership experience to teach field instruction seminars, coordinate internship opportunities and organize social work conferences. Additionally, Cindy has spearheaded all aspects of the field education program and uses her collaborative leadership style to oversee and manage multiple projects of the Field Education Department.
Whether through her work as an educator, conducting personal development workshops, or individual coaching sessions, Cindy uses her professional training and personal experiences, to provide services that aid individuals to create a balanced and fulfilled life. Be it overcoming fears and limiting beliefs, unearthing hidden strengths and talents, or helping with goal setting, Cindy works with individuals to integrate sustainable change not only in what they do, but in who they are becoming.  
In 2017, Cindy decided to leverage her leadership, interpersonal, and coaching skills and co-founded Velocity Visions, a personal development agency, whose mission is to provide transformational guidance to individuals, groups, and corporations through wellness activities, workshops, and interactive exercises that enhance personal and professional efficacy. With her bigger than life personality, warm smile, and innate ability to help others feel comfortable, Cindy is using her God given talents to help others find theirs. Her strong presence, passion, and professionalism makes Cindy one of the premiere transformation coaches in the industry. 
As a Velocity Visions, Inc. coach, Cindy has many memorable experiences everyday where she is able to inspire and positively impact those around her. "I was co-facilitating a one day workshop titled, 'Re-igniting the Passion: Invigorating the Relationship with Self-Care to Prevent Compassion Fatigue'… one social worker came up to me during the break and revealed that one of the exercises impacted her so much she decided to call her daughter and apologize about a falling out they had," said Cindy. The exercises she was facilitating that day changed her client's perspective and life.  By the end of the workshop the attendee had reconciled with her daughter and was meeting her for dinner after the workshop. 
The testimony was a reminder to me of how my gifts make room for others to have transformation and to feel impact.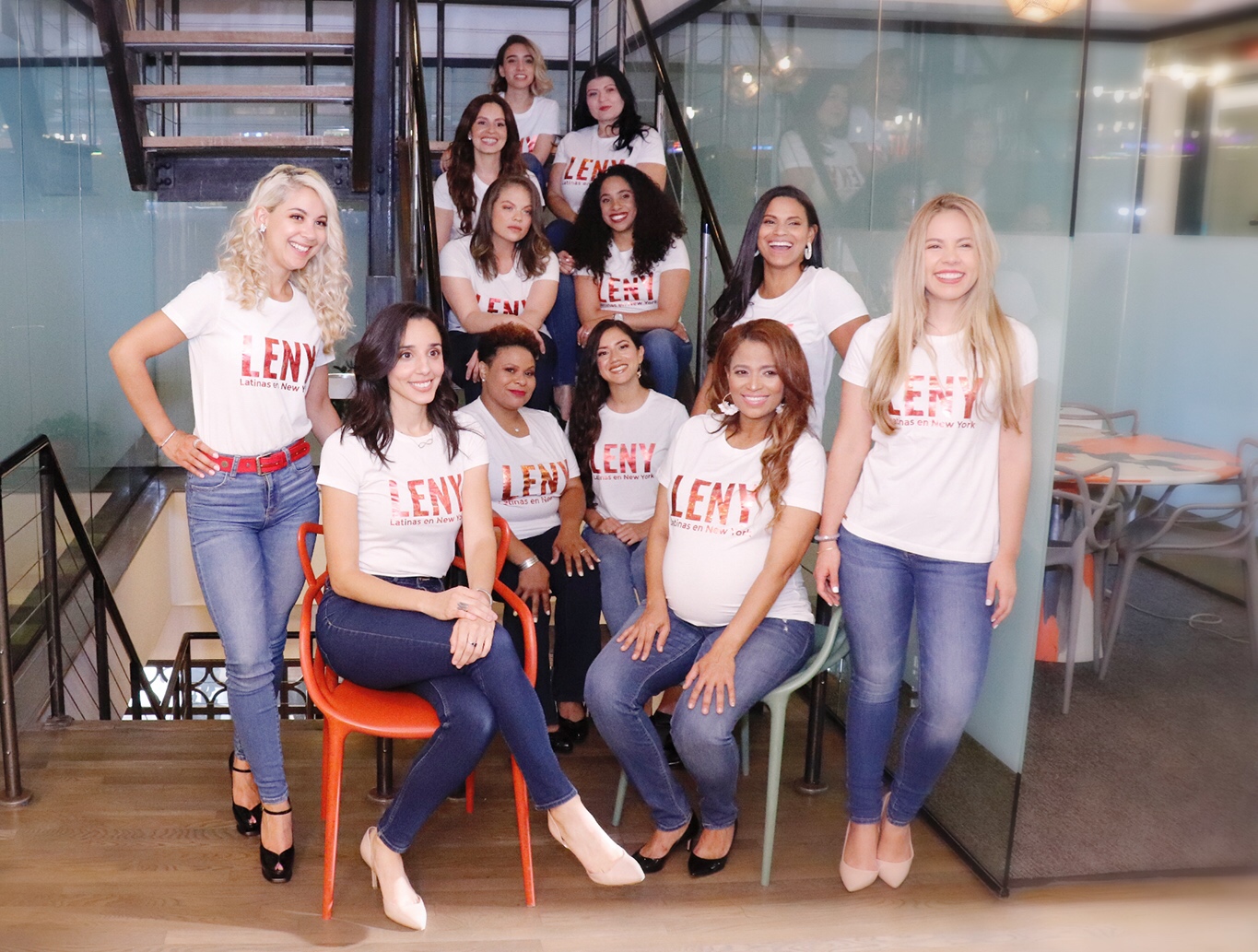 Cindy Bautista-Thomas was nominated this year as a Leading Latina for Latinas En New York. Her advice to other Latina's who are aspiring to become leaders in their careers and personal lives is to reach out to those who are already doing what you aspire to do. "Ask to spend time with them to learn from their journey, always being mindful of what you can offer in return," said Cindy. Speaking from her own personal experience, approaching those encounters with a win/win mindset is important. Her goal as a Leading Latina for 2019 is to connect and collaborate with other Leading Latinas. She is looking to further empower our community and promote Latinas En New York's message of inspiration for all Latina's. 
When she's not transforming lives, Cindy spends her time with her family and pursuing her creative passion of writing. To learn more about Cindy and the work she does with Velocity Visions visit the website at http://www.velocityvisionsinc.com.