Bring Passion and Storytelling to your Entrepreneurial Journey with OneKIN Inc. Co-founder Jennifer Gomez
When Jennifer Gomez embarked on her career as an entrepreneur, no one mentioned the whirlwind of emotional and mental unpredictability this path would hold. "The highs are very high, and the lows are super low. You feel everything in extremes but it is worth every bit." Although there were moments of self-doubt, this Leading Latina faced her obstacles with a positive attitude. 
Born and raised a proud Dominican American woman from Brooklyn, NY, Gomez discovered her passion for creative storytelling which would become an integral focus of her career. Descending from a background of poets and narrators, it's the rich history of her family's past that contributes to the many inspiring experiences she's had in her personal and professional life. Gomez' mother is one of her biggest inspirations and continues to be an encouraging role model. Her mother's strong sense of work ethic and community values were deeply ingrained in Gomez's life. No matter how difficult or challenging the circumstances might be, Gomez learned that nothing was truly impossible. 
Storytelling in all its artforms – musical, spoken, or visual – is what impassions me.
A seasoned professional with over a decade of media and advertising experience, Gomez previously served as the head of integrated marketing & content strategy at StyleHaul, a global marketing and media company. There, she helmed creative strategy for influencer-led branded content, and media campaigns across YouTube and other social media. Through her earlier roles at Time Inc., Major League Baseball and L'Oréal USA, Gomez has helped innumerable brands tell their stories and build authentic relationships with their target audiences around the globe. She holds a B.A. in political science from Brown University. 
Today, Jennifer Gomez is the co-founder and CMO of OneKIN Inc. , a curated online marketplace that amplifies the voices of retailers of color and celebrates the multifaceted identities of multicultural consumers through a unique sto-retail-ing(R) lens. Jennifer oversees the company's brand and digital marketing efforts, creative direction, public relations and strategic marketing partnerships. 
Everyday she is inspired by the stories and the resilience of the black and latinx small business owners in the company's extensive network. Jennifer is able to infuse everything she loves into the company's brand through storytelling, community, and culture while also making a positive impact with a platform devoted to amplifying the voices and vision of diverse entrepreneurs.
Every morning, I wake up trying to figure out how to best leverage the power of tech to elevate culture and help build sustainable brands and communities of color… I feel blessed.
Finding the confidence during her journey as an entrepreneur was key to the many successes yet to come. Gomez learned that in order to muster the confidence and free herself of any fear or anxiety, you need a strong support system of family and friends who are there to help guide you every step of the way. It was then when she realized that finding the time to focus on self-care was crucial for growth and progress. Taking care of her mind and body brought forth clarity, patience, and forgiveness.
Everything changed when I realized that no matter the outcome, I've learned so much, conquered my fears, dared to dream big, and pushed myself to take huge risks. It showed me how truly unstoppable we are.
Gomez continues to provide B2B / B2C omni-channel marketing solutions for startups and Fortune 500 companies through her own marketing consulting business, combining data-led strategy and creative storytelling to drive optimal results.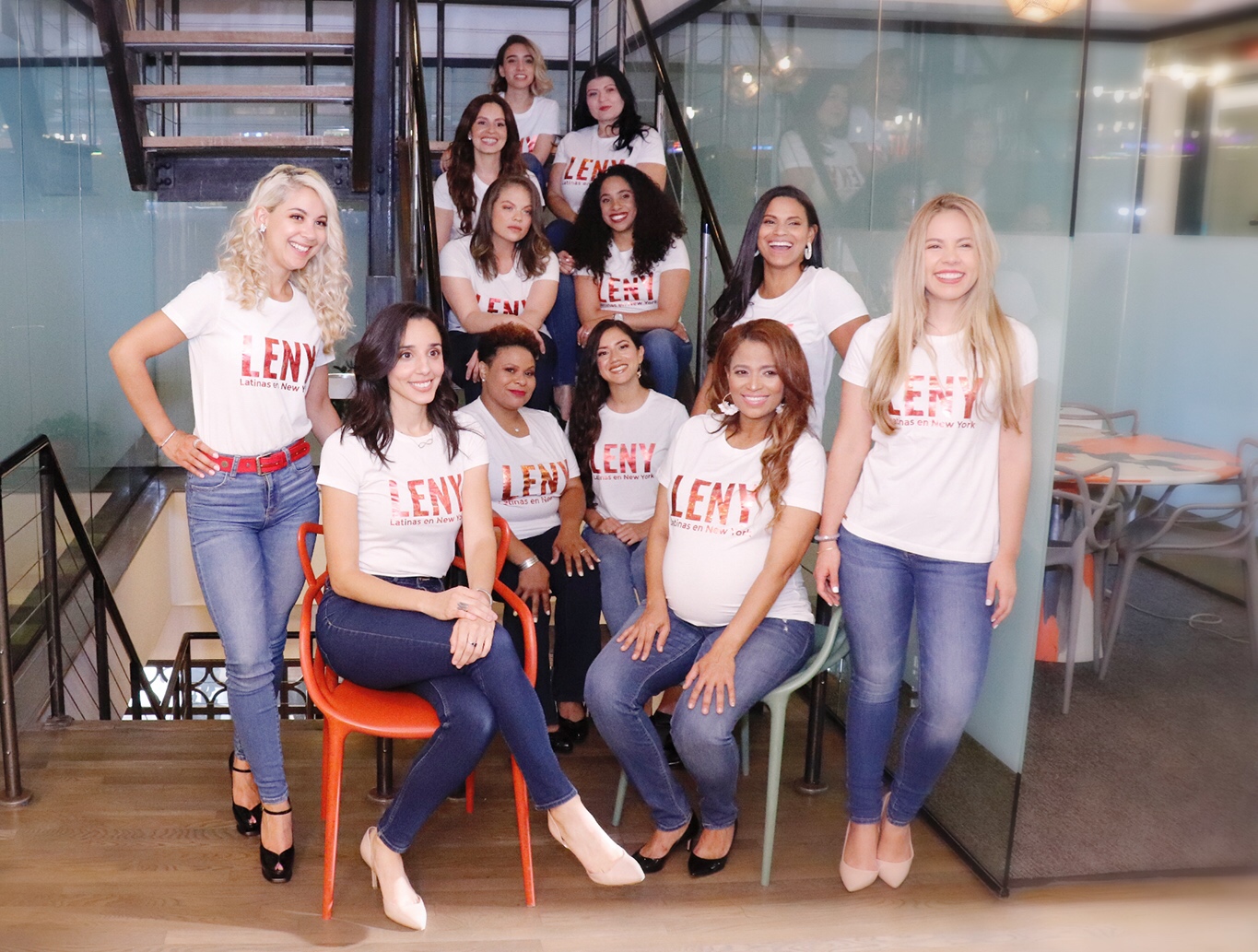 This year, Leading Latina Jennifer Gomez is on a mission: to help build a thriving and supportive community of renaissance latina creatives, entrepreneurs, and professionals through her work with Latinas en New York. Seeking empowerment and driving our latin culture forward will bring about the change for a more diverse world. Knowing how difficult it is to begin a new career path, Gomez's advice for other latinas is sound and true. When you have a goal you're looking to accomplish she says, "Just go for it, y dale con ganas! Pretend there is no such failure, that you have endless resources, and no impediments." Aspiring to work towards that vision you have everyday and finding a supportive network will help you in your journey. 
Gomez seeks to combine her professional background and deep passion/roots in social activism to build a thriving ecosystem of entrepreneurs that spark economic and social empowerment amongst disenfranchised communities. Gomez' biggest motivation: her two daughters, and the Latino community that raised her. 
Connect with Jennifer Gomez: @Jennygo13 ,  @_oneKIN