Leading Latinas 2018: Behind The Scenes Photoshoot of This Year's Inspirational Women
Leading Latinas 2018: The Behind The Scenes!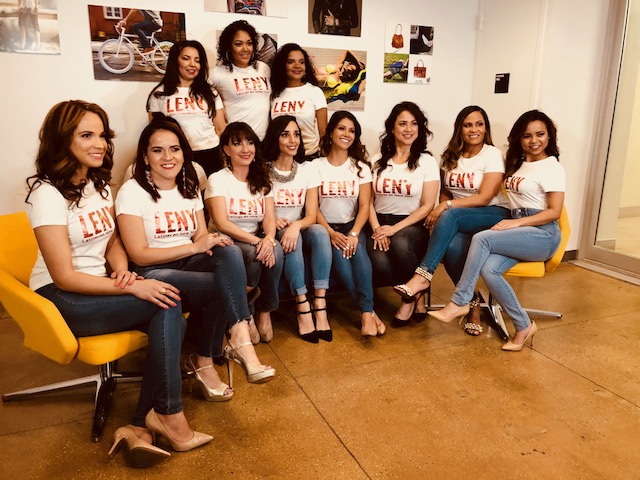 Every year, LENY nominates 12 women to form part of a community seeking to empower like-minded individuals in the world of business and entrepreneurship. Making meaningful connections, and sharing inspiring stories that spark profound conversations is at the core of the Leading Latinas campaign strategy – recognizing successful women from all walks of life.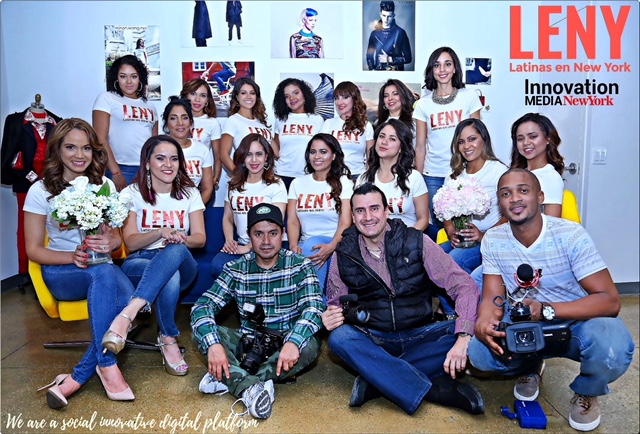 This year's nominated women, emerging from diverse backgrounds and each with a strong desire to make a difference in the Latino community, gathered to begin a new journey for 2018's Leading Latinas campaign.
The photoshoot, which took place at The Fashion Institute of Technology showroom in NYC on April 22nd, 2018, commenced with the ladies showcasing their chic styles while representing their multifaceted personalities. The women were able to connect, reflect on their stories, and build positive relationships through innovative perspectives.
The 12 women chosen for this exciting photoshoot, will have the chance to tell their stories and promoted on all LENY's social media platforms, including the website. This innovative project will lead up to an exclusive event June 26th sponsored by Google. LENY's first ambassador to take the stage is Olga Maria, a professional travel writer, storyteller and a full-time digital nomad who runs an award-winning solo female travel & lifestyle blog called Dreams in Heels, You can find her story here, on latinasenny.com.
The dresses were designed by LENY'S main photoshoot sponsor Cenia Paredes, the founder of the ready to wear collection Cenia New York® catered to women of all body types. Image Consultant and Marketing Expert Angie Reyn provided her insight as LENY's stylist expert.
Professional MUA Mariluz Fontanez and her glam team captured each woman's essence, revealing their inner beauty. Photographers Ivan Morales and Felipe Tehuitzil alongside LENY Project Director Ruben Martis were all in charge of highlighting the women's stories and fashion sense with an artistic point of view.
Towards the end of the photoshoot, our Leading Latinas wore their eco-friendly LENY t-shirts designed by Jenn Velez, founder of the social and environmental platform AROUND, a company that focuses on finding ethical ways of executing fashion.
Latinas en New York founder and the brain behind the successful Leading Latinas campaign, Fanny Mairena, expressed her excitement stating,
This year's project is all about reaching for the stars! It also represents the many affirmative responses we received every year from those that offer their time to support LENY's vision regardless of the challenges we face during the process."
Social Media Influencer, Maria Del Pilar Casal, supported LENY by illustrating our behind the scenes memorable moments on Instagram stories. You can check out our Leading Latinas stories coming soon on http://latinasenny.com/# and on Instagram, @Latinasenny. 
Check LENY, Our production team!
Fanny Mairena – Direction (LENY)                                                                                                      Nicole Lynch – LENY Editor                                                                                                                    Ivan Morales –  Photographer on charge
Felipe Tehuitzil – Photographer Behind the scenes
Angie R Newlook – Fashion Styles Coordinator
Ruben Prometheus – Interviews + Video -Project Director | Ruben Martis 
THANKS TO Cenia New York for support  | Flower Decor by Flower Delivery NYC