A memorable festive night – Latinas en New York Launch and Nomination Event!
A memorable festive night filled with excitements, special prices and an array of Inspirational Latina Leaders. "The Latinas en New York Launch and Nomination Event"
"Celebrating and Honoring Latina Success."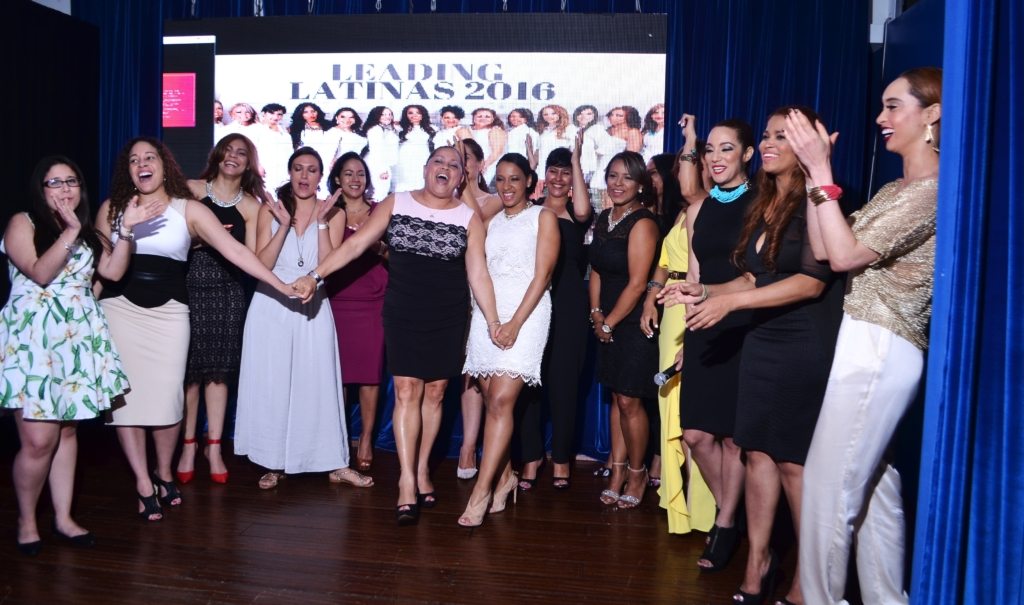 The celebration was held with resounding success with the participation of Latina community leaders, entrepreneurs, fashion designers, journalists and media, LENY group members, supporters and general public at Stage48.
The activity was presented by TV Host/Journalist Yaneli Sosa and directed by Latina community advocate, LENY founder and Co-Author of Today's Inspired Latina Book Volume II: Fanny Mairena who thanked all those who supported this initiative.
The Latinas en New York Launch and Nomination Event began with the red carpet which paraded dozens of guests, as well as, personalities from the corporate world and fashion in the city of New York and elsewhere. Motivational words came from Cenia Paredes (Cenia New York®) a successful Dominican born designer and known for her a revolutionary fit concept that consist in offering four distinctive fits.  Cenia has been featured in major media outlets such as CNN, Telemundo, Univision, The Style Network, The Today Show, El Diario La Prensa, Huffington Post Voces and many more.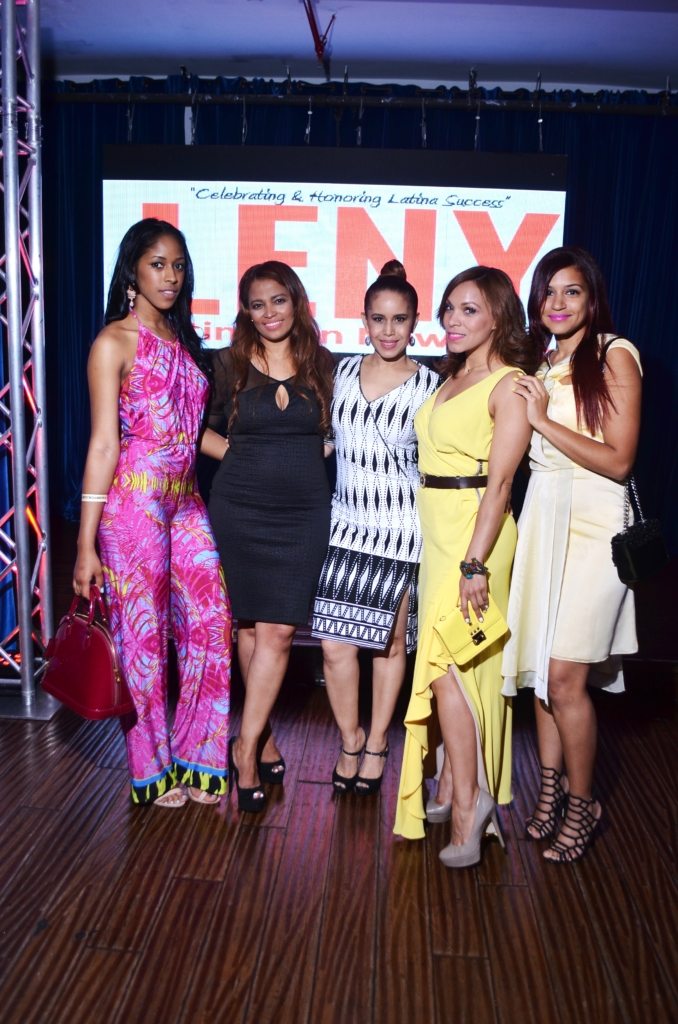 Followed by the Leading Latinas en New York 2016 nominations: Angie Reyn (Fashion Brand Marketing  Expert), Mayra Betances,  (CEO and Founder of   D&E Papel) Elizabeth Santiago ( Head Holistic Health Coach at CeleBritay ), Belisa Perez (Certified Speaker & Business Coach), Indira Jerez (Business & Life Coach), Kenia Nunez (Holistic Health Coach), Soribel Martinez  (CEO and Founder at SMPsychotherapy & Coaching Services), Paulina Lopez (Motivational Speaker and Founder at Paulina Lopez Coaching), Iris Soto (Motivational Speaker), Sandra X. Pradas (Owner and Founder of Self Balance Solutions), Elizabeth Ortiz  (President & CEO of  My Lifestyle Magazine, Sarah Bogdanski (Professional Life & Career Coach), Yai Vargas (Hispanic Marketing Executive NYLIFE), Raisa Santos (Entrepreneur Beauty Business Owner), Karina Garden Jimenez (BluGarden Event Planning Owner – NY Bridal & Quince Expo Event Director), Yaneli Sosa (Aqui TV | TV Host/Model/Actress). Especial mentee mentions mentee: Nicole Marie Arias Lynch (My Lifestyle Magazine | Elizabeth Ortiz) and mentee: Massiel De Leon (TV Host Journalist | Yaneli Sosa)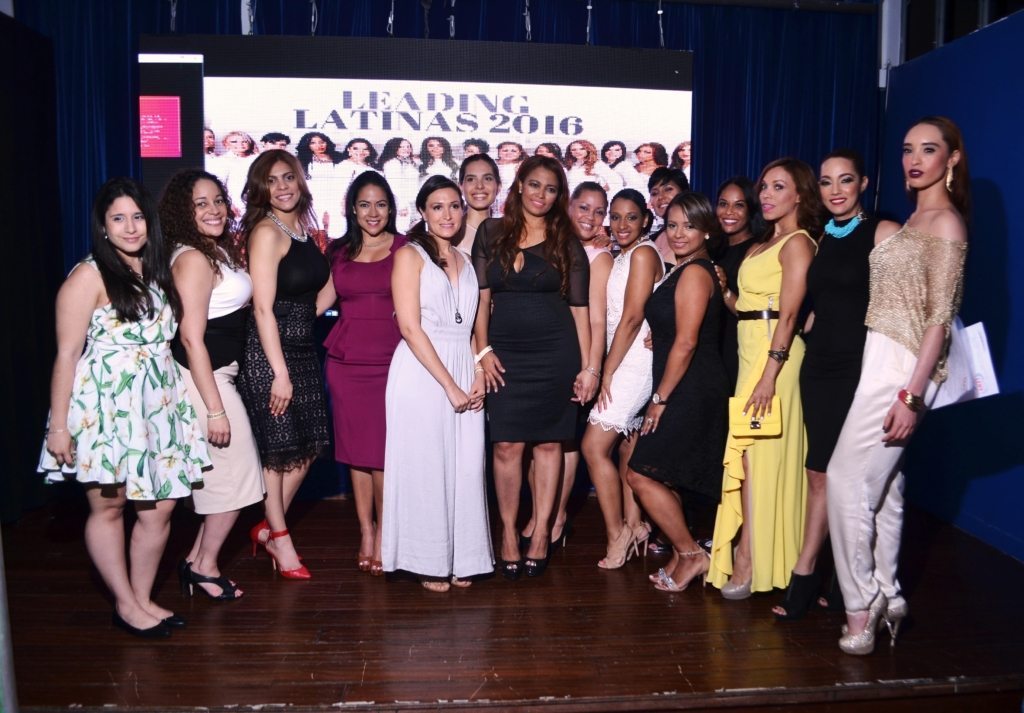 Today's inspired Latina Book Volume II Co-Authors were special guest of the event, known for their inspirational success stories to motivate our community and generations to come.
The artistic presentation was made by Jazz singer Bumbly & Anthony Goodwin guitarist, which performed some popular jazz songs to the delight of those present.
This was indeed a special night for everyone where our Leading Latinas 2016 received a complimentary Holistic Facial Experience by "Sulwhasoo" at Berdorf Goodman New York.  Followed by Sulwhasoo Product Specialist: Elisa Cotto, who presented a special basket raffle award to winner: Maria Lombardo.
This memorable event was possible with the help of our  supporters, sponsors and partners: Stage48, The Law Offices of Mastrodomenico, Gregory by Design, Uptown Management Inc (Albania Rosario), Caroline's Spa, The Innovatis Group, Inc.  Partners: Innovation Media New York, Korean Medicinal Skin Care:  Sulwhasoo, My Life Style Magazine, Latinas Think Big Organization, Today's inspired Latina, istandTV, Aqui TV Show, Nyoll Modeling Agency and Parkwhiz.