MY LIFE JOURNEY: KNOWLEDGE, CHALLENGES, AND CONTINUED EVOLUTION | FANNY MAIRENA
Today's Inspired Latina, Volume II
 26 Stories of Latinas, Achieving Extraordinary Success!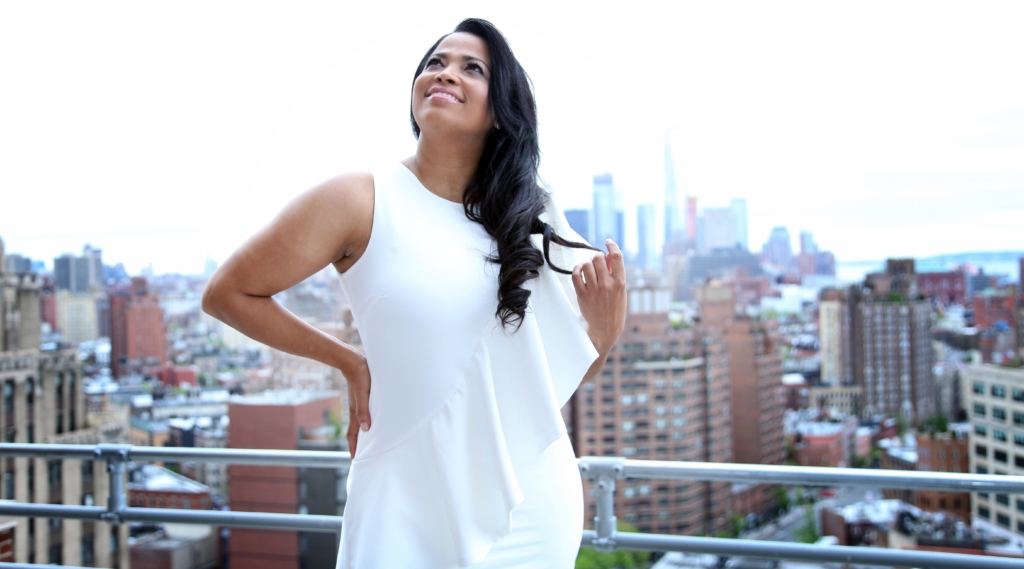 As Latina women, we are proud to be mothers, daughters, sisters, wives, lovers, and friends. It is an honor to share my story with 25 other strong Latinas. You should read this collection of essays, or gift it to a loved one if:
You enjoy uplifting tales of everyday women achieving extraordinary success
You want to see yourself reflected in the stories of others
You find inspiration in stories of success and empowerment
You want to encourage other Latinas, particularly young girls, in their own journeys
You are ready to support the amazing Latina women in your life
It takes a great deal of inspiration and support to honestly and fully share your story with all of the ups and downs, fears and blessings that come up along the way. I have had the good fortune to receive both inspiration and support from numerous mindful, influential people in my life. They have each inspired me in their own way and helped me to become the strong, confident Latina woman that I am today.
The women who share their stories in Today's Inspired Latina, Volume II also have bold, touching, inspiring stories to share. Such openness takes courage.
Like many modern Latinas, I grew up with my own share of challenges to overcome, including:
Being separated from my mother—my first strong Latina influence—at a young age.
Leaving behind my beloved Dominican Republic for the United States at the young and impressionable age of 12
Having to learn English in an entirely new culture at an age when most young women are filled with self-doubt and worry
Overcoming bullying and harassment so common to young women in their early teen years
Developing a profound and deep love for my Latina heritage while embracing a new language, customs, and more
Discovering the power of education as the key to success in life and business
Finding a deep reserve of persistence, focus, and determination and using it to propel me to success in the male-dominated field of computer science
Along the path to success, I had my share of ups and downs, just like many of the women featured in Today's Inspired Latina, Volume II. And, like these women, I could not have done it alone. My Aunt Miriam my Grandmother Solinin and my mother Eddy, were key figures in my development. Both inspire me daily with their own commitments to greatness and personal leadership. They embrace their heritage while holding themselves to high standards. I am deeply grateful for their strength, encouragement, compassion, and support. Without their examples, I would not be where I am today and I certainly would not have had the courage to share my story so boldly and publicly.
The many other Latinas featured in Today's Inspired Latina, Volume II also have stories of overcoming, achieving, and the importance of support along the way.
I and all of the contributors, led by Jackie Camacho-Ruiz collaborated on this important piece of Latina inspiration to encourage others like yourself and the Latina women in your life to go out and seek your own path to success.
This volume and the stories of these extraordinary, strong, courageous Latina women and leaders will offer you:
A sense of self-identity within the Latina community
Encouragement to pursue your dreams
Deep reserves of will-power and a can-do attitude in the face of challenges
A mirror to see that you have the shoulders of many other Latina women supporting you
Empowerment to embrace your Latina heritage
Examples of self-fulfillment and self-empowerment
And much more
You can order a Digital Copy of Today's Inspired Latina, Volume II HERE—order a digital copy for yourself or order copies for the Latina women and young girls in your life. What better token of love and appreciation than to share uplifting stories to help the next generation to succeed and live out their dreams?
Today's Inspired Latina is a national movement designed to motivate you, your community and the next generation. You deserve to be happy, empowered, and successful, but it can be a challenge without strong role models to look up to or follow.
Sharing a chapter of my story in Today's Inspired Latina, Volume II is as much about my hope that you will find encouragement in these pages as it is a testament to my beautiful children—both my daughters and my son. Above all others, they are my true inspiration for moving forward every day and for joining the Today's Inspired Latina book journey.
While Today's Inspired Latina is for all Latina women and girls, I wanted to participate in order to inspire my own children. I want to leave my wisdom and guidance for them, to thank them for all that they bring to my life, and to remind them that life is to be lived with a spirit of fun, compassion, responsibility. I hope that through my experiences I am inspiring my children to take risks, to not fear failure, and to understand they are capable of doing far more than they realize. I want them to understand that challenges in life are worth the effort and that life has great things in store for them.
My children are still young at 3, 4, and 12 years old, but I hope I am already teaching them that in order to achieve their big goals and dreams, they may stumble once in a while. I will always be standing behind them, ready to offer support, encouragement, and an ear to listen.
I hope that my children will be inspired by my story to do the following:
Start and finish college
Explore the world
Give back to their community
Fight for what they believe in
Find their voices and someday share their own stories as well.
What great hopes and dreams do you have for your children, your sisters, your mothers, your friends, and loved ones?
Since I was young myself, I have wanted to help other young girls who needed inspiration and support to achieve their goals and their highest potential. But, having my own children, and having daughters, this dream has become even more important. My children inspire me every single day and I hope that I inspire them as well.
Start by sharing Today's Inspired Latina, Volume II—read it, share it, love it, and learn from it.
Purchase your digital copy or copies to share BELOW